A 30m fishing boat, loaded with 50 tonnes of salmon, sank at Eden Quay on the south coast of New South Wales.
Key points:
The ship was carrying 50 tonnes of salmon
Crews watch for any potential diesel, fish or oil leaks
No one was injured during the accident
Fire and Rescue NSW were called to report a partially submerged boat around 3.30am which was discovered by the captain and crew.
Inspector Phil Eberle said 50 tonnes of salmon on board were secured in the hull before the vessel sank completely around 30 minutes later.
"Crews entered quickly and organized the captain and deckhand to secure the hatches before they sank," he said.
"We didn't have any fish floating in the whole harbour."
Fire and Rescue NSW says firefighters worked with the owner to try to secure the vessel, but it was taking on too much water and sank.
Mr Eberle said no one was on the boat or injured in the sinking.
Arrows deployed
Emergency services are still at the scene, including police, monitoring a slow leak of diesel fuel exiting the vessel.
NSW Fire and Rescue teams deployed oil sorbent booms in the water with the assistance of the Harbor Master.
"But at this point, there doesn't seem to be a huge escape from the ship."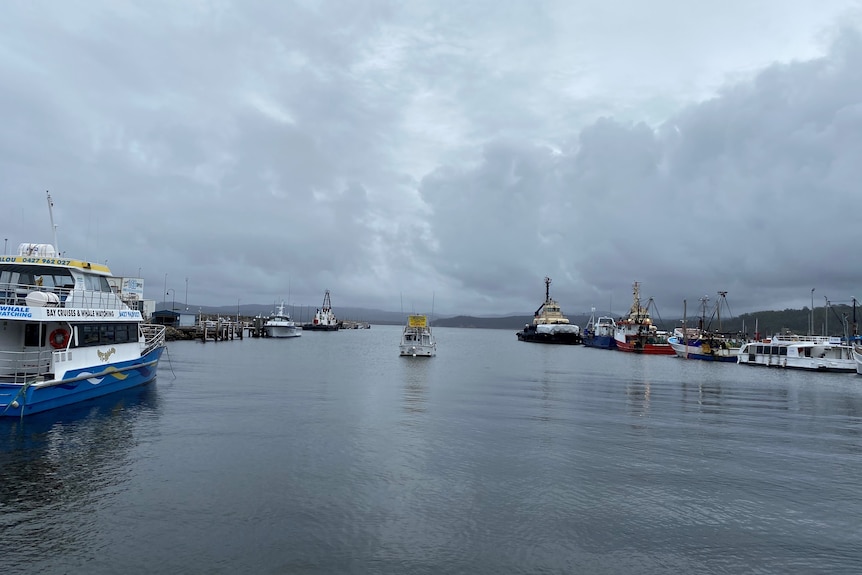 The ABC understands the boat was operated by locals, who transport salmon to South Australia.
The cause of the sinking is not yet known.
"At this stage we haven't really investigated why it sank, but unfortunately it did," Mr Eberle said.
"For a bad situation for the poor [fisher] and his company, we have a good situation where we have managed to take care of the environment."
A salvage plan for the boat is still being developed.
Post , update